The advice of the WOLF!
Dizayn Rosinski now offers its customers a range of manufacturer WOLF. Find out in our house from the products Made in Germany.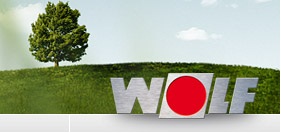 MADE IN GERMANY. Dizyan Rosinski goes with JOMO, the brand of the WERIT sanitary group. The professional art in plumbing. The JOMO mounting system, from standard to luxury - solution.

The Dizayn Rosinski updates its product range. Isolations of NMC Germany is a perfect solution. A new partnership is concluded with the company NMC. The customers of Dizayn Rosinski enjoy now up to 50% time savings during installation.

The Dizayn Rosinski extended its offer. The product Central Vacuum Systems was recorded to the current offer. A partnership was signed with the company THOMAS. The first customers were successfully equipped with this product MADE IN GERMANY.